Kids FFP2 Masks
Masks can be especially important for children younger than age 12, who are not yet eligible for the COVID vaccines. If you are looking for a kids face mask which can provide more protection than a surgical mask or ordinary disposable mask, then AnDum AD-1001 FFP2 mask for kids would be your perfect choice. This children FFP2 masks efficiently fit smaller faces (ages 5-12 years).
*Certification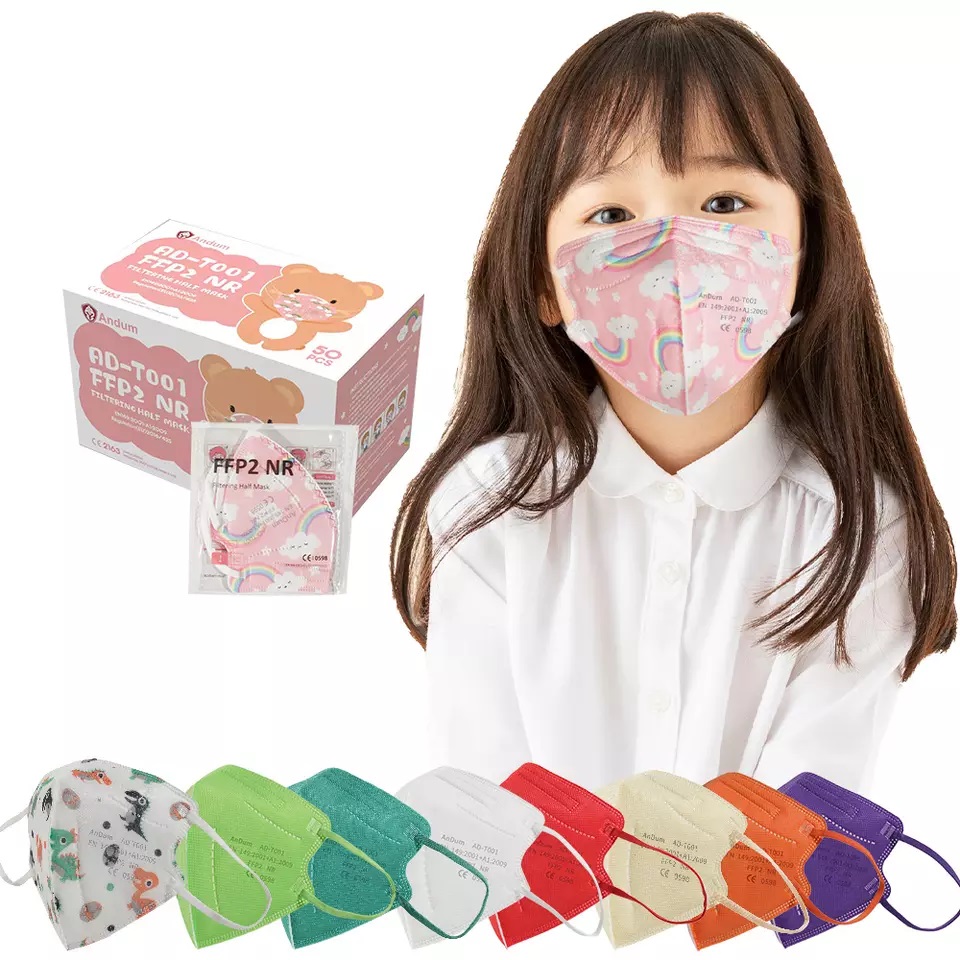 Andum FFP2 respirator complies with the EU standard EN 149:2001 + A1:2009 FFP2. Approved for general medical use in 50 countries.
*Filtration Efficiency
FFP2 masks are a "Filtering Face Mask" which complies to EN149 standard, reach at least 94% aerosol filtration under the condition of 95L/min.
*Product Performance
Suitable for the protection of some non-oily particles, like dust, fog, PM2.5, pollen, particulates and viruses like Covid-19. etc.
*Application
Schools, high-speed rail, airports, public transport and other relatively dense places and family environment.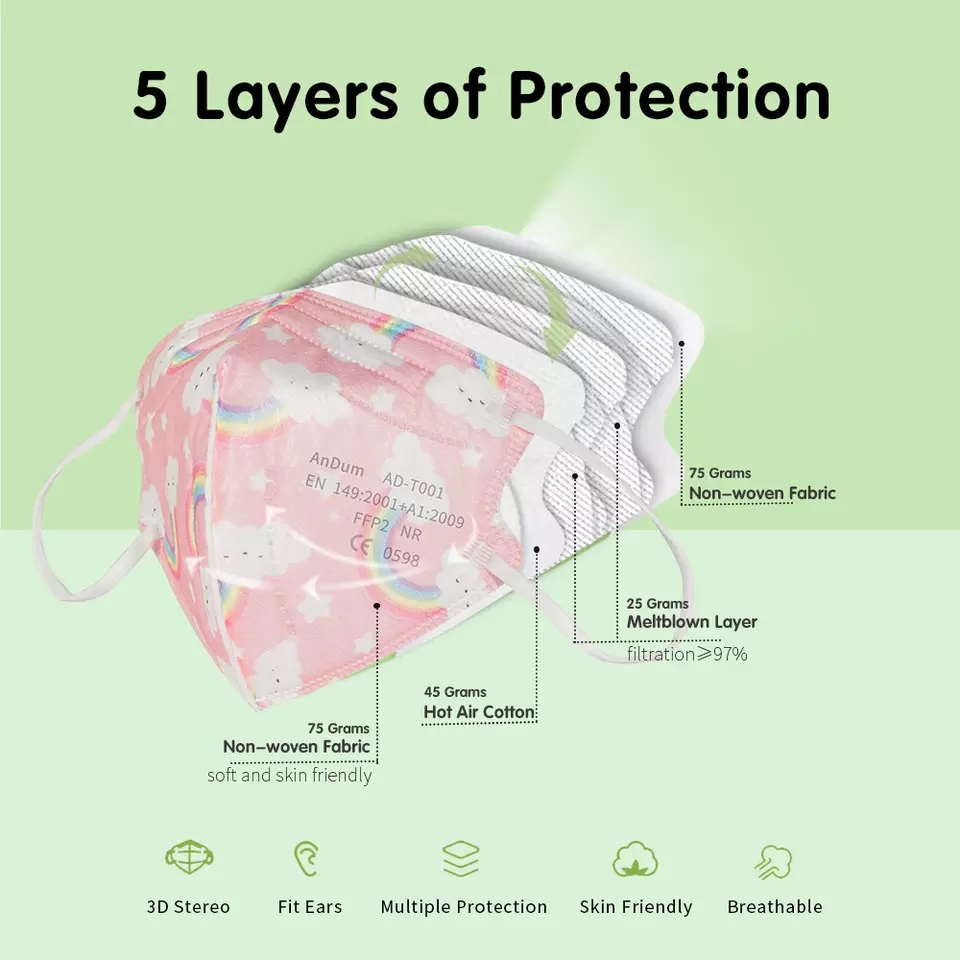 Structure: Five Layers Protection
1st: non-woven fabric (Waterproof &Anti Droplet)
2nd: hot-air cotton(Protective&Comfort)
3rd: melt-blown non-woven fabric (Filter Particulates)
4th: melt-blown non-woven fabric (Filter Particulates)
5th: non-woven fabric (Waterproof&Anti Droplet)
Our 5-ply kids ffp2 mask allows for easy, simple, and healthy breathing at all times.
Why Andum?
Andum is a professional china ffp2 mask factory, and is the first companies in white list with permissions of face mask exporting in China. It has 9 colors for option, each color with CE 2163 certification and TUV testing report. Pattern rainbow and animal are the top sellers.
We are one of the leading china kids mask factory. We have a 10,000 sqm workshops to equip with 20 advanced FFP2/FFP3 leveled melt-blown production lines, 20 automatic mask producing machines, 200 welding machines.A daily production capacity of 200,000 pcs could ensure you an enough supplying and fast delivery. We believe AnDum will be a great supplement to your current product ranges.
Wholesale Options:
Wholesale FFP2 Mask at Factory Prices from Andum-china ffp2 mask factory. Andum can satisfy clients whom are looking for:
3. Wholesale KF94 Fish Type Masks
5. Customized for KN95/FFP2 wholesale